Luís Vicente - Maré
Luís Vicente - trumpet
1 - Lage Fria
2 - Rampa
3 - Quebra Mar


Recorded Live on 17th November 2017 at Convento de Santa Clara a Nova as part of Anozero - Bienal de Arte Contemporânea de Coimbra.
Design and Artwork by KSá.
Inside foto by Rosário Vicente.
Mix and Master by Cipsela Records.
Executive Production by Cipsela Records.
All Music Luís Vicente.
Cipsela 008
2020.
[BUY NOW]
Limited edition of 300 copies.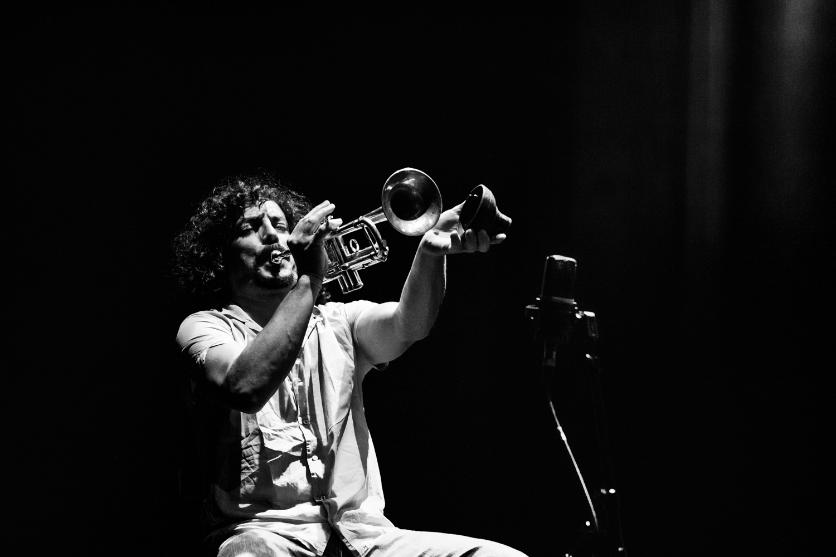 Ah, tudo é símbolo e analogia!
O vento que passa, a noite que esfria
São outra cousa que a noite e o vento
Sombras de vida e de pensamento.
Tudo que vemos é outra cousa.
A maré vasta, a maré ansiosa,
É o eco de outra maré que está
Onde é real o mundo que há.
Tudo que temos é esquecimento.
A noite fria, o passar do vento
São sombras de mãos cujos gestos são
A ilusão mãe desta ilusão.

Fernando Pessoa, 1932