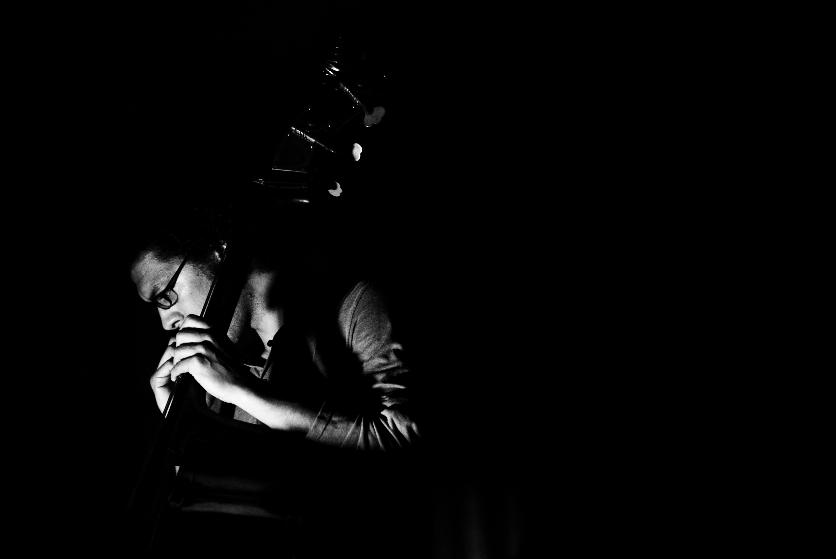 photo by Hélio Gomes
José Miguel plays double bass in groups such as Fail Better!, Basso3, Open Field, The NAP and Frame Trio.
He's been lucky to learn and exchange experiences with a large number of improvisors, coming from several points of the world. In recent years he had his own share of concerts in and out of Portugal, in festivals such has Portalegre Jazz Festival, Out.Fest (Barreiro), 3D Jazz (Figueira da Foz) and Jazz ao Centro (Coimbra), Cork Jazz Festival, Soirées Tricot Festival (Paris), Brno and Prague.
DISCOGRAPHY
Fail Better! - Zero Sum (JACC Records 2014)
Open Field + Burton Greene - Flower Stalk (Cipsela 2015)