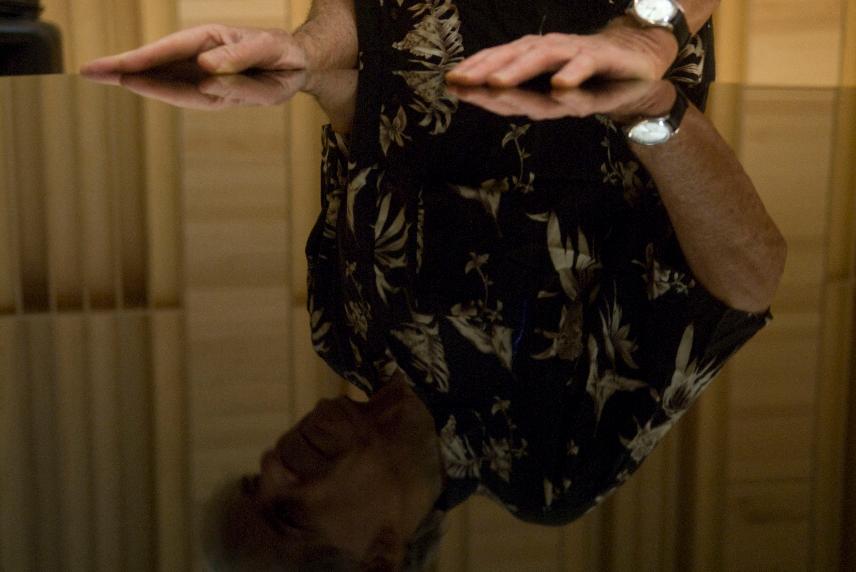 photo by Hélio Gomes
Burton Greene figured prominently in New York's free jazz movement of the '60s, performing with such major figures as Marion Brown, Sam Rivers, Gato Barbieri, and Alan Silva.
As a child, Greene studied classical music at the Fine Arts Academy in Chicago; from 1956-1958 he studied jazz with Dick Marx. Greene moved to New York in the early '60s, as the city's free jazz movement was gathering momentum. There, he formed the Free Form Improvisation Ensemble with Silva in 1963 -- reputedly one of the first groups devoted to playing a wholly improvised music.
In 1964, he joined the Jazz Composer's Guild. During the mid-'60s, he recorded for the ESP-Disk label as a leader, before moving to the Netherlands in 1969. Greene became something of a journeyman, performing all over Europe while maintaining a residence on a houseboat in Amsterdam. He recorded intermittently in the '70s and '80s. Greene became one of the few free jazz musicians to experiment with synthesizers. He's played solo and led various bands of unusual instrumentation; a recent project is a klezmer group called Klez-Jazz, which features clarinetist Perry Robinson.
During the '90s, Greene recorded more frequently in the U.S., notably for the Cadence Jazz and C.I.M.P. labels. Greene's autobiography is entitled Memoirs of a Musical "Pesty Mystic" -- or -- From the Ashcan to the Ashram and Back Again, published by Cadence Jazz Books.