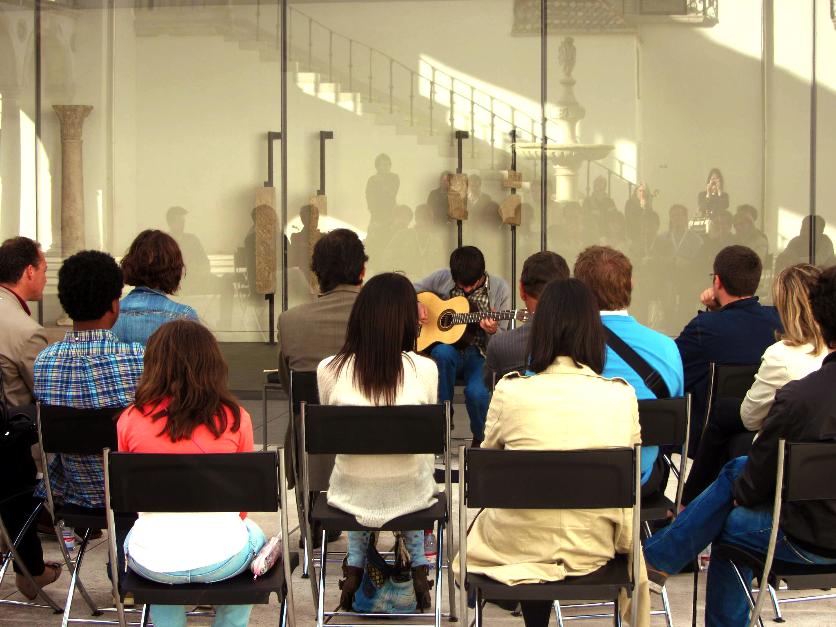 Marcelo dos Reis, 1984, Lisbon.
He is one proeminent voice in the Portuguese creative music scene, with performances in and out of Portugal.
After studying music he decided to get into the improvised and experimental music using the acoustic guitar as main vehicle of expression.
In this field he had the opportunity of play and work with : Elliott Sharp, Burton Greene, Burkhard Beins, Manuel Mota, Liz Allbee, Evan Parker, Carlos "Zíngaro", Toshimaru Nakamura, Andrea Neumann, Théo Ceccaldi, Werner Dafeldecker, amongst many others.
He is member of OPEN FIELD string trio, The NAP, FAIL BETTER!, FRAME trio, leads the group PEDRA CONTIDA and works in duo with Angélica V. Salvi.
More info [here].
DISCOGRAPHY
Fail Better! - Zero Sum (JACC Records, 2014)
Pedra Contida - Xisto (JACC Records, 2014)
Open Field + Burton Greene - Flower Stalk (Cipsela Records, 2015)
Chamber 4 (FMR Records, 2015)
Marcelo dos Reis / Angélica V. Salvi - Concentric Rinds (Cipsela Records, 2015)